Regular price
$14.95
Sale price
$9.95
Unit price
per
Sale
Sold out
Got pet fur? on your clothes? on your laundry? do you wash and dry and still have pet hair all over?
This soft, gummy and flexible disc removes pet hair from your clothing while you wash and dry your clothes.
Wanderful Fur Remover helps remove fur, hair, lint, dander and other debris on your clothes, bedding, jackets, dresses, blankets, sheets and anything that you wash and dry. It's made from a very soft, tacky, flexible material that grabs dog or car fur and hair, pulls it from the clothes, and washes it down the drain or into your lint trap.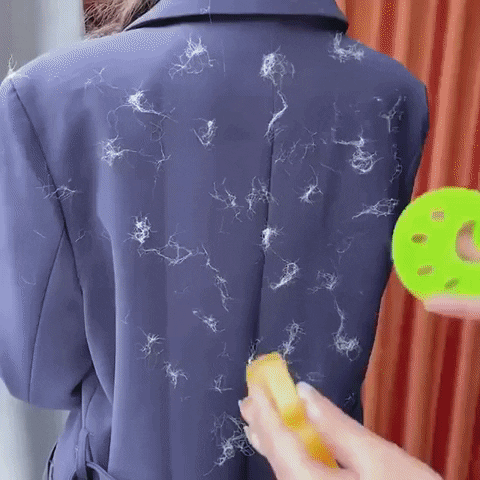 Additional features:
 100% Safe for all clothing
 Non-toxic
 Hypo-allergenic
 Re-usable
 Self-cleaning
How it works?
The Wanderful Fur Remover is a safe, re-usable, and effective pet hair remover that goes into your washer/dryer and gently removes pet hair from your clothing.
Just place the product into your clothes washer during any washing cycle, and it goes to work gently removing any pet hair and lint. While effective in the washer, it works even better in the dryer- often filling up your lint trap.
Shipping & Returns

We are happy to offer worldwide shipping on all orders.

Orders will be sent based on the fulfillment center from which the product is shipped.

Depending on where your order is being delivered, it can take 5 to 8 days to arrive.

All our orders are sent using a tracked service for your peace of mind. In a case of loss, we provide a new shipment free of charge or your money back.

You can track your order through our website, in the section "Track your order".
Happiness Guaranteed

Our #1 priority here at Wanderful is your happiness. Which means we stand by our product 100%, no matter what, no questions asked, no holds barred, no ifs, no ands, no buts. If you have a problem, we will solve it. Refund it. Send you new product. Whatever it takes. Just reach out to our Customer Happiness Team. We're here for you. Happiness. Guaranteed.
View full details